Surrounded by a large private garden with mature trees, this free-standing villa boasts an architectural quality seldom found in contemporary real estate. A slightly raised ground floor and a portico with classical columns lend the building a suitably grand bearing, while deep windows allow warm daylight to flood the spacious interiors.
Inside, high-quality parquet floors, bespoke fittings and elegant plasterwork echo the area's grand bourgeois traditions, creating luxurious living spaces for those seeking a private sanctuary in Berlin's leafiest neighbourhood.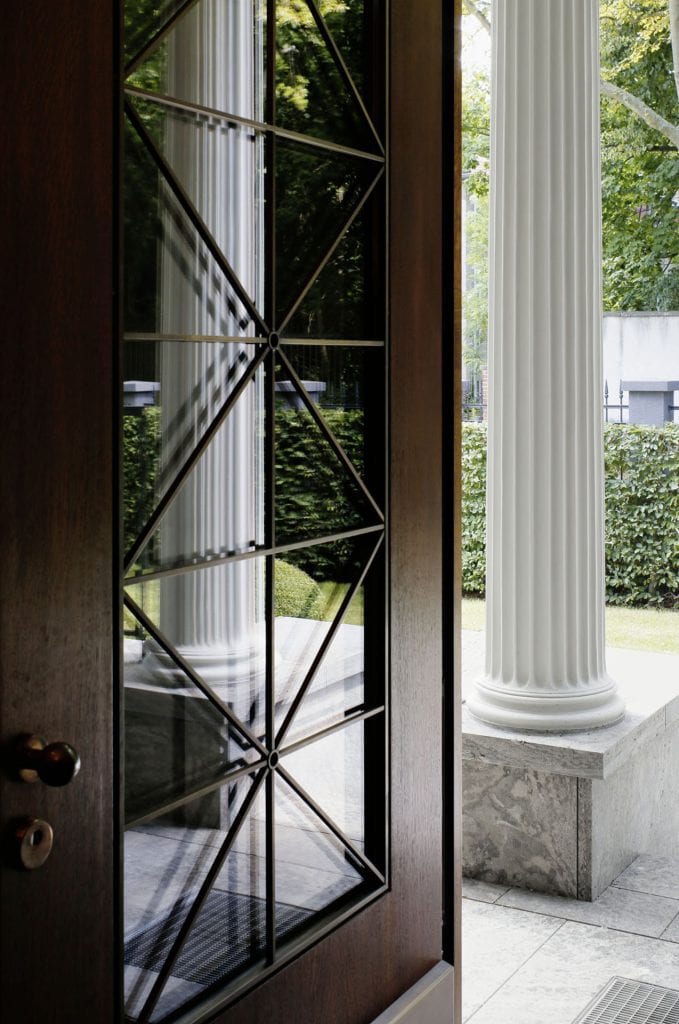 The earliest mentor of famous landscape designer Peter Lenné, Joseph Clemens Weyhe was a gardener whose plans are works of art in their own right, a fact that inspired us to name this handsome development on Dahlem's Peter-Lenné-Strasse in his honour.