Named after Otto von Bismarck's eldest son, Herbertstrasse is a very quiet residential area, not least due to its 30 km/h speed limit. Johannaplatz, from which the street branches off, is a beautiful hexagonal garden from 1890 with many ancient beech and yew trees, bearing the name of the eponymous Herbert von Bismarck's mother – and the wide avenue that crosses the square that of his father.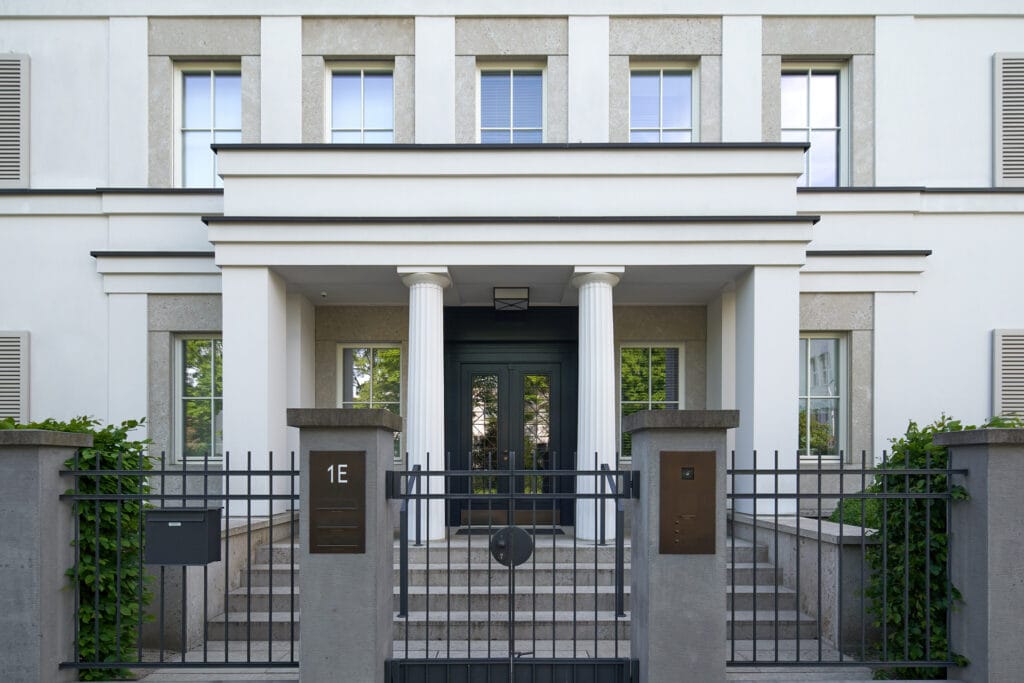 A tasteful house foyer with noble light fixtures and dark Grigio Carnico flooring, framed by a light Carrara frieze, welcomes residents and guests. The impressive one-of-a-kind elevator made of stained steel and burnished brass mesh flirts with the style of Art Deco.
Otto von Bismarck had once, as an envoy in Paris, fallen in love with the boulevard Champs-Élysées; he then supported the founding of the private Kurfürstendamm AG, which from 1883 continued to build the Berlin counterpart of this avenue (which Prussia's coffers were too empty for at the time) – as a reward came a good 230 hectares of building land in the huge pine and oak forest Grunewald. There arose a highly elegant villa colony, in which nobility, spirit and money settled. To this day, this "Kiez" is considered a particularly desirable residential address.