A residential building of significant quality was built in one of the most beautiful streets in the eastern inner city of Düsseldorf.
Old avenue trees, densely grown front gardens, elegant old houses and exclusive new buildings shape the character of this district.
With its classic architecture and stylish design, Achenbach 41 blends in harmoniously with its surroundings while still forming a distinct focal point in the district.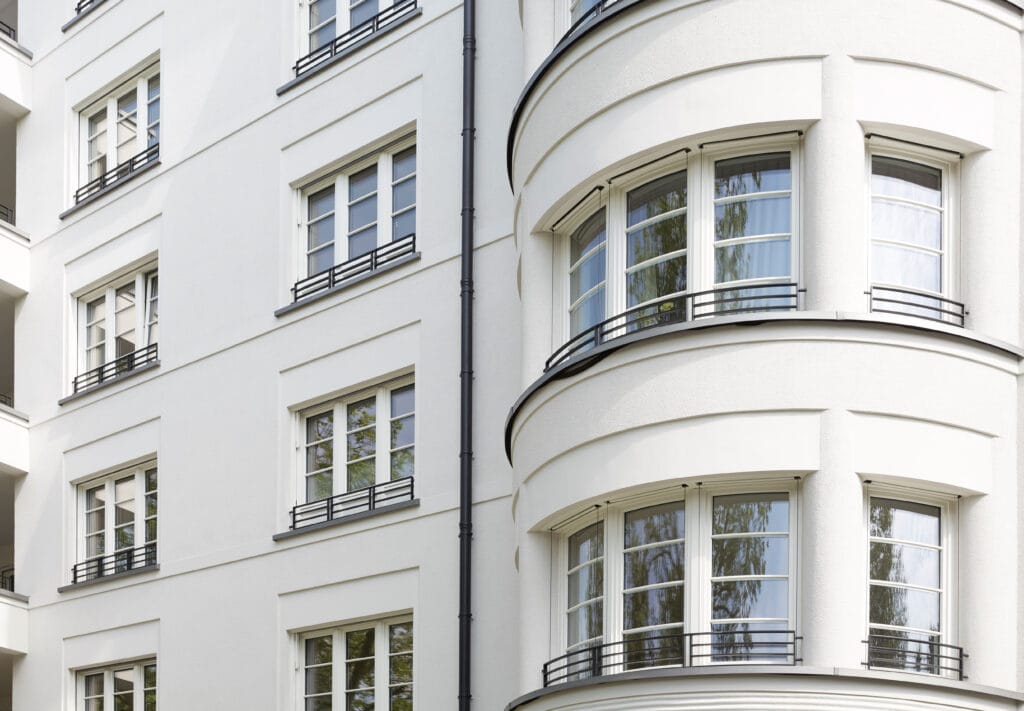 The upscale furnishings of House Egmond on Achenbachstrasse speak for themselves and are complemented by the finest, cut natural stone in the main entrance portal.