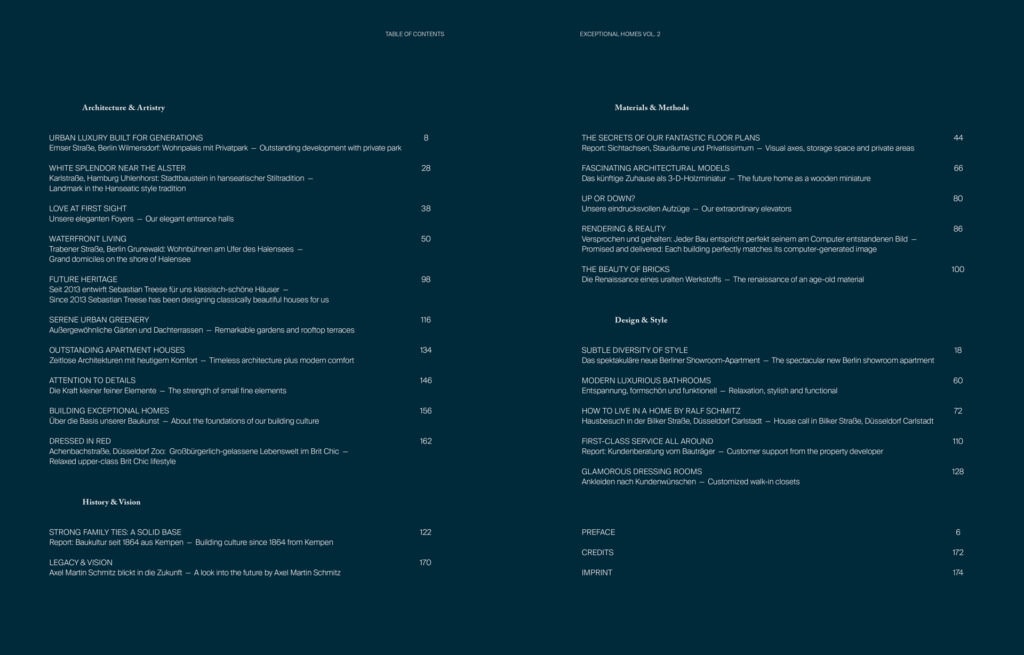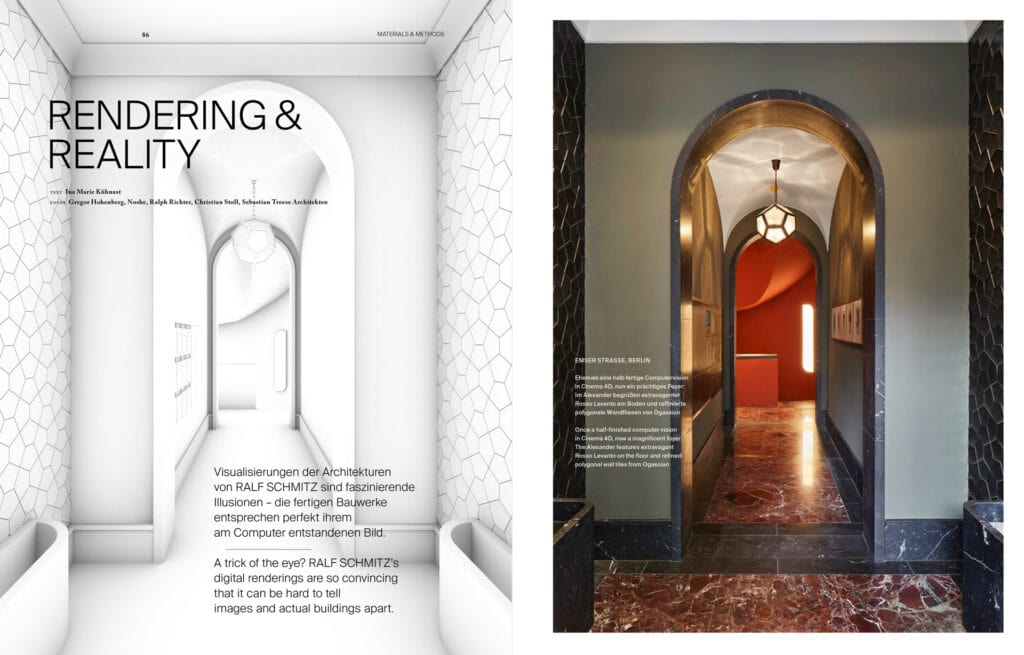 EXCEPTIONAL HOMES Vol.2
The Classic Style of RALF SCHMITZ EST. 1864
EXCEPTIONAL HOMES Vol.2
The Classic Style of RALF SCHMITZ EST. 1864
Tradition and Modernity / Unique Residential Objects / Inspiring Homes
Buildings created for generations – the RALF SCHMITZ company focuses on a building culture in uncompromising quality. Designs by renowned architects who reinterpret classicism, noble materials and luxurious manufactured details combine to create striking buildings that stay. The book presents a selection of those fascinating residential properties that have been built at exclusive addresses in recent years a showcase of work that ranges from the secrets of generous floor plans and consistently sustainable craftsmanship to expressive foyers and noble interiors. Signature projects such as the imposing "Alexander" residential palace in Berlin-Wilmersdorf, the beautiful "Achenbach" apartment building in Düsseldorf's zoo district, or the new magnificent white building near Hamburg's Outer Alster represent subtle luxury with the highest level of technical comfort. Apartments that combine retreat and representation, built for people who appreciate distinctive living experiences.
Ralf Schmitz, Publisher: Hatje Cantz
Authors: Rainer Haubrich, Tanja Pabelick, Bettina Schneuer, Dr. Axel Martin Schmitz, Florian Siebeck, Dr. Simone Bischoff, Iris Rodriguez u.a.
Language: German / Englisch, Pages: 176 Seiten, Date of publication: February 2023