Prestigious rooms and private retreats: What characterises modern townhouses
In the heart of the city and on the pulse of life itself: A townhouse is not just a private retreat, but is also a place for socialising. With spacious rooms and a clearly structured interior, it provides a stylish and comfortable setting for a variety of occasions and events, from elegant dinners to family celebrations.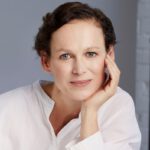 Iris Rodriguez 10. February 2022 · Updated: 19. November 2023 · Reading Time: 6 minutes
The word 'villa' entered the German language in the 17th century, initially as a term borrowed from the Italian for a stately country estate or summer residence. Over time, however, it became an established term for a 'larger, detached, single-family house surrounded by a garden'[1], regardless of the property's location. However, when talking about an urban villa, prospective buyers should always be wary as this term has a range of different meanings in both colloquial usage as well as in the real estate industry.
A single-family house with a high living standard: The modern townhouse
Strictly speaking, the German word 'Villa' means a single, high-quality residential unit surrounded by a garden. However, depending on the provider, the term can also mean an apartment building in a sought-after urban location or a prime terraced house in a new housing development where the architectural style merely picks up on typical elements of a 'Villa', such as the floor-to-ceiling windows or the high ceilings," explains Dr Axel Schmitz. In view of this discrepancy between the term and its use, the Managing Director at RALF SCHMITZ emphasises the importance of clear definitions in portfolios as well as in consultations: "In the luxury segment, the stricter definition of the term still prevails, and we have always been guided by it. For us, a luxury townhouse is a lavishly designed single-family home in an already established residential area."
However, due to where they are located, luxury townhouses rarely have as much grounds compared to the same buildings in the suburbs. Of course, all luxury townhouses have gardens, but the properties are usually somewhat more compact due to the comparatively narrow development opportunities in the heart of a city. While a small front garden gives the façade a green trim, the actual green space extends behind the exquisite townhouse.
"This division is by no means detrimental to the garden. Precisely because of its protected location behind the house, it also provides the owners of a luxury townhouse a great deal of privacy," notes Friederike von Greve. As Head of Marketing and Corporate Communications for RALF SCHMITZ, she knows exactly what makes townhouse gardens so uniquely charming. "In the heart of large cities, where building land is a scarce resource, these islands of green are a very special luxury. Fittingly, there are countless coffee-table books dedicated to secluded urban gardens found in cities ranging from Paris to Berlin and Hamburg to New York, which bring a piece of nature into everyday metropolitan life."
Prestigious yet cosy: How luxury townhouses maintain the balance between public and private spaces
Modern urban townhouses are also designed according to a time-honoured structure that divides the floors into public and private areas based on their functions. The generously proportioned living and dining areas, which are also accessible to guests, are always located on the ground floor.
"On the ground floor of a luxury townhouse, there should be something for visitors to see – this is where the residents socialise, and it should take place in a stylish setting. However, this has nothing to do with ostentatious pomp," notes Dr Axel Schmitz. "After all, the same rooms in which an elegant dinner has just taken place should also have the right atmosphere for spending a cosy evening with your closest friends. It's this fine balance between cosy comfort and largesse that makes a luxury townhouse stand out."
Meanwhile, the upper floors are where the bedrooms and workspaces are located. As luxury townhouses have such spacious floor plans, they are very well suited to families with children meaning that experienced developers such as RALF SCHMITZ attach great importance to designing these floors so that they are both closely connected yet functionally self-contained units as well.
"Not only do the floor plans of modern townhouses allow for an individual mix of togetherness and autonomy, they also help working couples draw clear dividing lines between their personal and professional lives," says Friederike von Greve. "Privacy means having a place to retreat to – a door you can close when you need time out. For this reason, in luxury townhouses from RALF SCHMITZ, the top floor is always converted into a master suite with a bedroom, private bathroom and dressing room. This allows the children to grow into their own living spaces on the first floor or comprehensive work areas can be created without parents or partners having to give up their retreat."
The basement of a luxury townhouse also offers additional space for the family to live together. Here, in addition to a private living room, there is often also an additional bedroom with its own bathroom – a suite that makes a comfortable retreat for guests or can be used to accommodate an au pair.
"Home is not where you live but where they understand you."

Christian Morgenstern
Characteristic building style and unique living concepts
Even today, the façades of luxury townhouses still reflect the characteristic architectural style of a city. From the austere charm of a clinker brick surface to the gently curving play of forms of the Wilhelminian period, every luxury townhouse has a unique ambience. However, behind the classic exteriors are living spaces that could not be more contemporary – both in their functionality as well as with regard to the unique design of the living concepts.
"We are facing social changes," states architect Paul Kahlfeldt, looking at the floor plan of a modern townhouse. "Residential functions have changed. And dramatically so when it comes to the kitchen. In the German townhouses of the 19th century, the kitchen was located in the basement; only later did it move to the ground floor,"[2] – where it is still located today due to the convenience it brings to everyday life.
The fact that a luxury townhouse can be tailored precisely to individual lifestyles and also adapted to them over time is primarily due to the fact that the owners can freely dispose of their property. "This gives owners design scope that is often reserved for the penthouse in apartment buildings with comparable demands in terms of location and furnishings," says Dr Axel Schmitz. "A conservatory won't block anyone's view, the pipes of a fireplace won't have to be routed through the apartment above, and if the owners want to change the garden design, they don't have to discuss it with the neighbours first."
Therefore, a luxury townhouse is much more than an elegant façade, a large plot of land and a prestigious set of rooms: it is also a blank canvas for unrestricted freedom of design. RALF SCHMITZ has dedicated itself to this approach for decades now bringing highly individual, timelessly elegant residences to fruition and therefore always satisfying the highest demands associated with this special type of property.