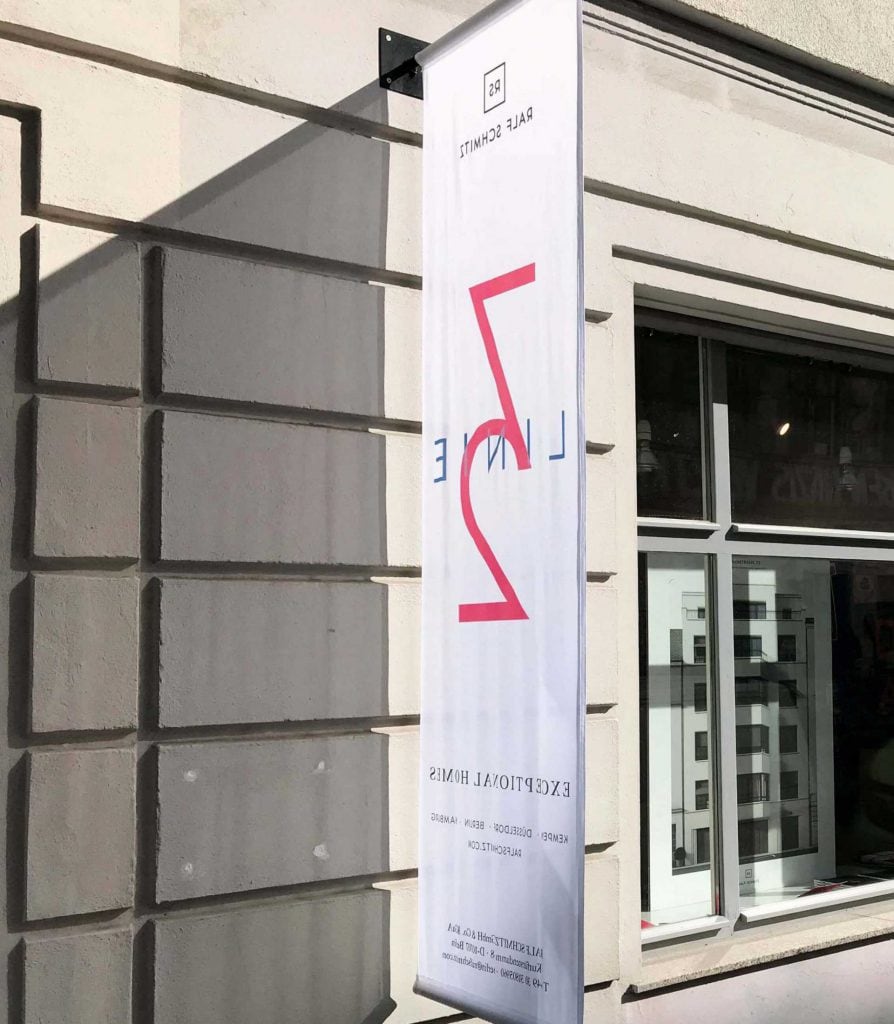 Next to the construction site, the neighboring building has been developed into a charming meeting place: construction office, laidback showroom, style center, and customer relations lounge. Very hip, very Mitte. In this neighborhood, trends and traditions mingle.
The bright posters on the rough old walls of the former store are wildly extracted renderings from the LINIE72 project and real eye-catchers. Here, interested buyers are welcome simply to come by and over a cup of coffee have a look around and peruse layouts of this and other SCHMITZ developments in Berlin.
Construction site office and showroom – right next door from LINIE72
LINIE72 buyers can see the progress of construction for themselves and naturally begin individually planning the exclusive fittings of their new apartments. A selection of durable materials like bronzed steel, shimmering brass and high-quality natural stone define the minimalistic look of the building's interiors; luxury bathtubs and vanities by EX.T. are also unique highlights, as are light switches and outlets handcrafted by French manufacturer Meljac.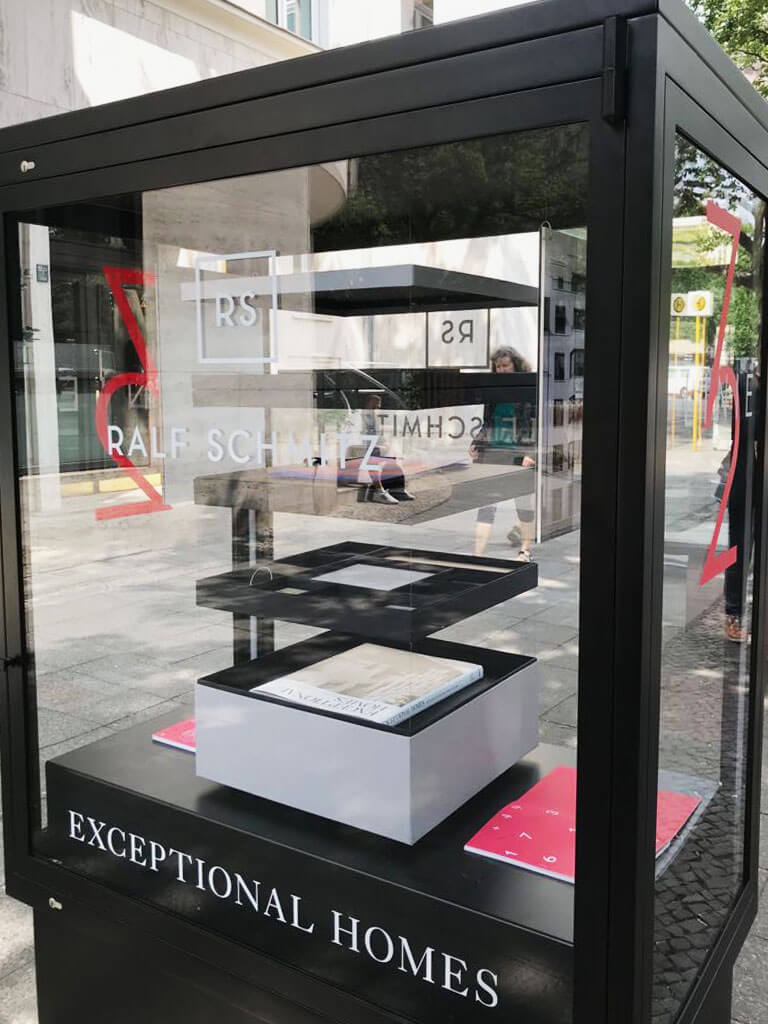 Presentation of LINIE72 in the showcase from RALF SCHMITZ on Kurfürstendamm
The LINIE72 lobby will also feature a highlight in every sense of the word: light fixtures by renowned New York manufacturer Apparatus will greet residents and visitors. An international accent, and a perfect fit for this exceptional project.
RALF SCHMITZ's first project in Mitte Berlin also has a home near the Berlin offices of the family-owned company, founded in 1864. Beautiful vitrines have dotted the boulevard of Kurfürstendamm since the 1920s. And LINIE72 is now being displayed in one of these glass showcases. The distinctive components of the new development are artfully arranged in the vitrine — a real eye-catcher.