Most of the architectural models that are made at Monath + Menzel for RALF SCHMITZ are made from maple wood. Like the elegant Dahlem Duo, which required more than three months to complete, not just because of the complexity involved in the 3D landscape shaping. The façade of the lavish Eisenzahn 1 apartment complex on Berlin's Kurfürstendamm is made up of a thousand unique pieces, including the railings, the garden fence and the splendid entryway made of blackened bronze. For the darker brick façade of Haus Weyhe in the genteel Berlin neighborhood of Dahlem, cherry wood was used for intricate details like the stucco cornices, columns and shutters, while maple was used for the roof.
"Bits and bytes, in other words, an image created on a computer, receive their connection to reality through our models," says Monath, an architect himself. He founded the firm in 1985 with two partners. "Filtering and condensing," is what the model maker needs to do and "working out the original idea from digital data," which is a "fine line between too few and too many details."
Since the early Renaissance, builders and architects have depended on miniature model construction. Today, it is usually a highly modern endeavor which is refined by staying "in constant contact with the architects via screenshots, data transfers and Skype calls." But some key aspects of model construction are unchanged from centuries ago: ultimately the various elements of the models must still be painstakingly put together by hand to create a unique finished product.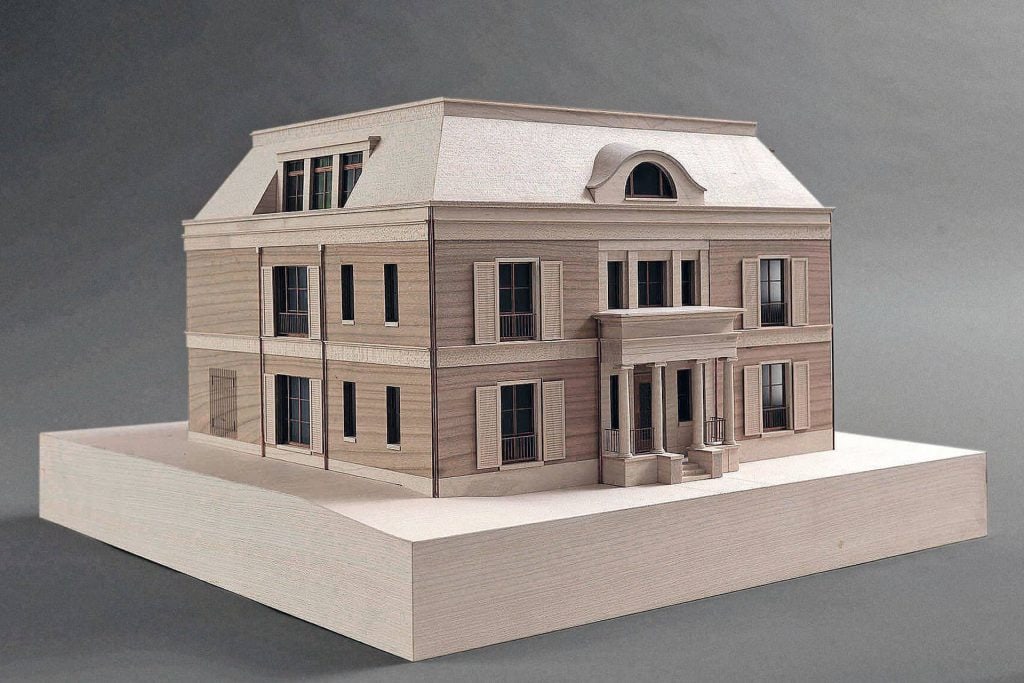 The results are "simply amazing," says architect Sebastian Treese, who works frequently with RALF SCHMITZ.
The house in miniature and its artistically created model give wings to our fantasy. This is what our future home should look like – beautiful!