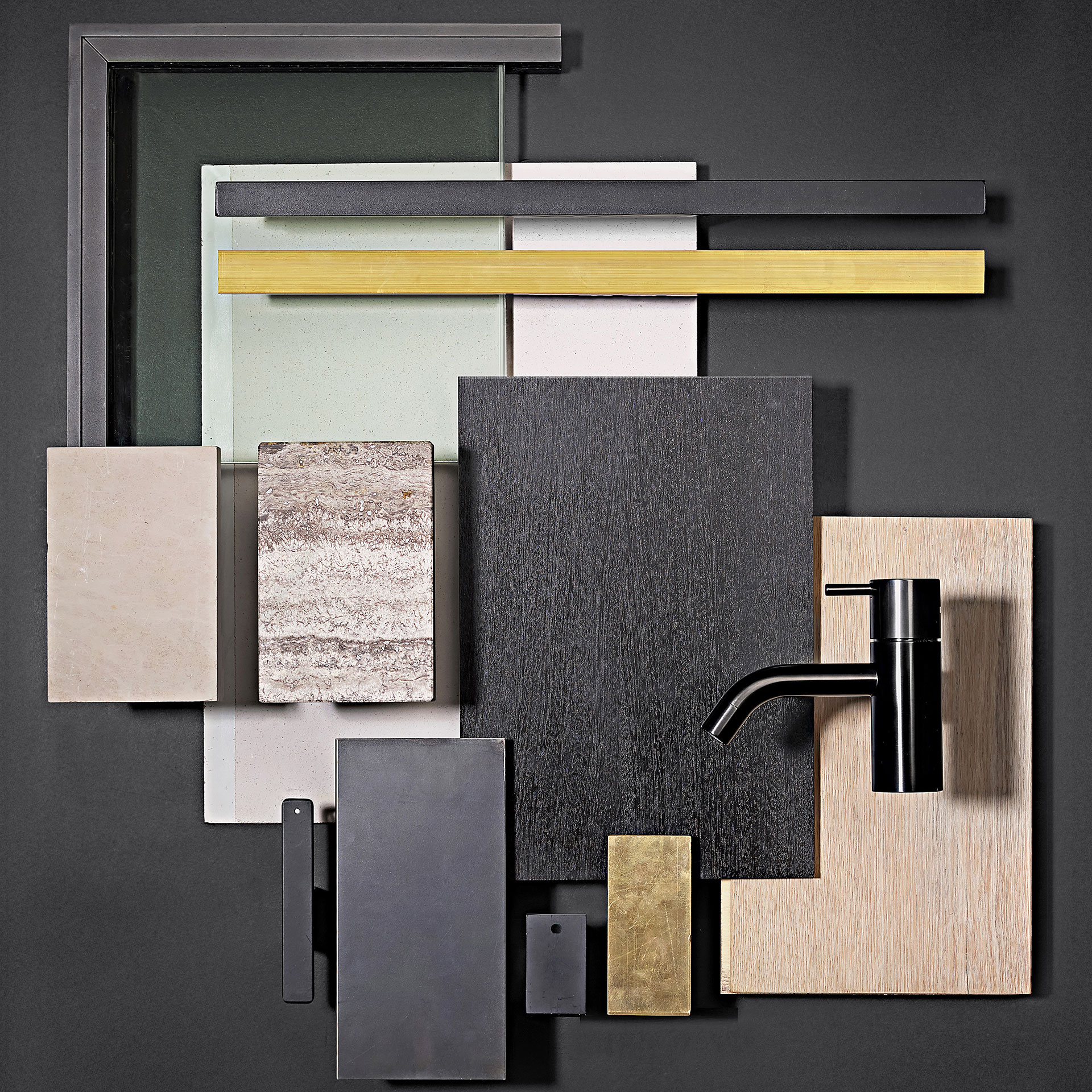 "It also has the positive side-effect that clients start thinking about fixtures and fittings and letting us know their choices early on, meaning we don't have to act upon decisions at the last minute," explains Schmitz, who naturally is the proud owner of a stylish samples box himself, having received one when work began on his own new home.
Right from the initial sales consultations, we liaise closely with our customer services team to propose bespoke colour and material schemes that blend perfectly with the individual property's architecture.
"A lot of clients say that played a key role in shaping their tastes," says the Kempen-based developer. Small swatches of natural stone and wood plus samples for built-in fixtures help the client choose suitable fixtures in advance and, together with the colour swatches, allow them to put together their own kind of mood board.
Lastly, a deceptively real-looking and beautifully framed visualisation of their purchased property greets them as soon as they lift the lid. Clad in fine linen, the "Schmitz Box", as it has been dubbed by loyal customers, features the same meticulous attention to detail as our first-class apartments and villas in Berlin, Hamburg, Düsseldorf or Kempen and has, over the years, gained many fans. "Buyers often lend them to friends and acquaintances for inspiration," says Richard Alexander Schmitz.